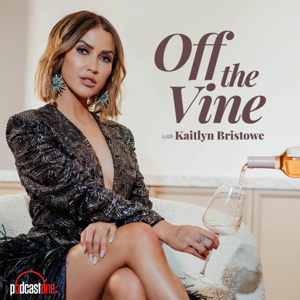 Keltie Knight, 1/3 of the LadyGang, Emmy Award winner, bestselling author, and leader of the sexy mature movement, joins her childhood friend KB in L.A. for a breakfast of champions: wine & podcasting. These two Alberta gals go way back, all the way back, and on today's episode they catch up on current life and reminisce on life back as kiddos. Everything is on the table with these two: grief counseling and resetting your life, recognizing your worth, offensive high school nicknames, and the frequency of outhouse usage. The LadyGang's second book, Lady Secrets, comes out on September 20th so go snag one and while you're at it, get your tix to see them on tour, too! In honor of their book release, Keltie & Kaitlyn are revealing some of the hilarious, mortifying, and vulnerable secrets from both the LadyGangers and the 'Viners.' Plus, Kaitlyn recaps what it was like sitting with an entire table of exes at a recent wedding, and Keltie shares a confession about her own marriage that Vinos are sure to relate to.
Thank you to our sponsors! Check out these deals for the Vinos:
VIRGIN VOYAGES - Details at Virginvoyages.com or call your travel advisor. 
MODERN FERTILITY - Get $20 off your fertility test when you go to ModernFertility.com/OFFTHEVINE. 
HYUNDAI - Learn more at HyundaiUSA.com. 
PROGRESSIVE - Quote at Progressive.com to join the over 27 million drivers who trust Progressive.