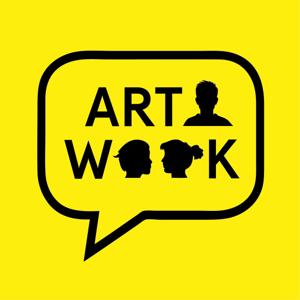 Season 3 Episode 66 - Ken Done, The one and only
06.22.2021 - By Art Wank
We met the wonderful Ken Done at his recent exhibition at Michael Reid Northern Beaches in Newport which coincided with Amber Creswell Bells' book,  Ken Done: Art Design Life.
We interviewed Ken at his studio tucked behind the walls of his Hickson Rd gallery in the Rocks. He was an absolute gem and we had the best chat with him about his fabulous career, his thoughts on the art world, and much more. There's something for everyone in this episode. Fiona was especially chuffed he thought one of her questions was very good, 'What are you chasing?', to find out what he's chasing listen to the episode now! 
Thanks Ken, we really appreciate you talking to us.