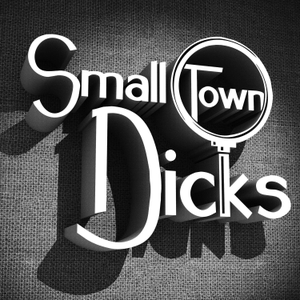 (Part 2) The murder of Officer Chris Kilcullen, in broad daylight, devastated the community he served. Our own Detective Dan was the first to arrive on scene and tend to him, while the armed suspect fled, leading multiple law enforcement agencies in a treacherous, high-speed chase up a remote logging road. Where the road dead-ends, a tense standoff commences and our own Detective Dave steps in as the crisis negotiator. In this two-part episode, Detective Dan reflects on the worst day of his law enforcement career alongside Chris' widow, Kristie, and Chris' former lieutenant, and partner, who remember the kind of man and police officer he was.
 
 Special Guests:
 
 Ret. Officer Risko
 Risko is a die-hard Chicago Cubs fan and was born and raised in Chicago, Il. Prior to becoming a police officer, he served 3 years as a paratrooper in the US Army. After leaving the Army, Risko became a police officer and his career in law enforcement spanned nearly 30 years. During that time he worked on patrol, as a FTO, narcotics detective, and motorcycle officer. He was also a member of the SWAT team. He served an additional 8 years as a member of the National Guard while working as a full-time police officer. Risko is a member of the Peer Support Team which offers assistance to people in law enforcement after critical/traumatic incidents. Risko has a master scuba diver rating, has assisted in scuba instruction, and volunteered at a coastal aquarium, an activity he enjoyed with his best friend and work partner, Chris Kilcullen. He's married and has 3 adult children. Lt. Bills Lt. Bills recently retired after serving her community for over 25 years. She has worked on patrol, bike patrol, Crowd Control-Bike Officer, background investigations, and as a crisis negotiator. Bills volunteered for her department's Honor Guard and served for 10 years. She was eventually promoted to Sergeant and then Lieutenant which saw her supervising Special Operations, Investigations, and serving as a Watch Commander. In addition to her supervisory roles, she served as the Crisis Negotiation Team Sergeant for 4 years. Bills graduated from the FBI National Academy and the Senior Management Institute of Policing. She is married to a wonderful woman and they have a son who became a police officer. Her hobbies include playing ice hockey, ski patrol, and all things two-wheeled (bicycles & motorcycles. Lt. Bills feels most privileged to have been asked to be the family liaison to Kristie Kilcullen after Chris Kilcullen's murder.
To read the transcript, go to: https://www.smalltowndicks.com/episode/kilcullen-248-end-of-watch-part-2/
 
For more information on the Chris Kilcullen Memorial Scholarship Fund, please go to www.oregonstudentaid.gov.