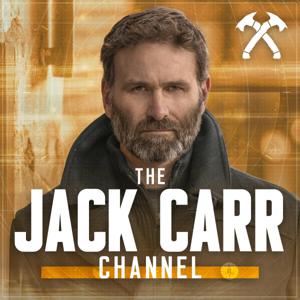 For more than two decades, Sergeant Major Kyle Lamb, served in the United States Army, over fifteen of those years in 1st Special Forces Operational Detachment - Delta, more commonly referred to as Delta Force.  
In 1993, he was involved in the Battle of Mogadishu, depicted in the book and film Black Hawk Down. 
Kyle operated at the highest levels of special operations as an Assault Team Leader, Sniper Team Leader, Troop Sergeant Major, Combat Development Sergeant Major, and Task Force Sergeant Major.  
Drawing on his combat experience from Mogadishu to Mosul, Kyle founded the tactical gear and training company Viking Tactics. As an industry leader in tactical shooting techniques and as the designer of combat proven gear to include the VTAC Sling Jack used in the SEAL Teams and still uses today, Kyle continues to lead and influence in the private sector, teaching leadership, shooting, and tactical courses to the military and law enforcement communities. 
He is the host of the Team VTAC Podcast and can often be found at the SIG SAUER Academy or hunting the backcountry.  
He is the author of Leadership in the Shadows , Green Eyes and Black Rifles: The Warriors Guide to Combat Carbine , and Stay in the Fight: Warriors Guide to the Combat Pistol
 
Sponsors:
SIG Sauer: Today's episode is presented by SIG Sauer.