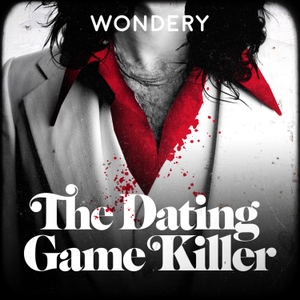 Host Tracy Pattin talks with retired LAPD detectives Tom Lange and Bob Souza and true crime social historian Joan Renner about Rodney Alcala and other serial killers who operated in and around Los Angeles from the 1970s to the 1990s.
Listen ad free with Wondery+. Join Wondery+ for exclusives, binges, early access, and ad free listening. Available in the Wondery App. https://wondery.app.link/datinggamekiller
Support us by supporting our sponsors!
Best Fiends - Download Best Fiends FREE on the Apple App Store or Google Play.
Bodewell - Go to Bodewellskin.com/DatingGame and use promo code DATINGGAME for 30% off your first order.
The RealReal - Visit TheRealReal.com and enter promo code REAL for 20% off select items.
Simplisafe - Go to Simplisafe.com/DatingGame for free shipping and a 60 day risk-free trial.
See Privacy Policy at https://art19.com/privacy and California Privacy Notice at https://art19.com/privacy#do-not-sell-my-info.