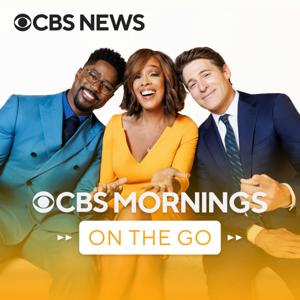 9/2: Labor Day weekend travel rush. Pres. Biden delivers speech on the "battle for the soul of the nation"
09.02.2022 - By CBS Mornings on the Go
A recent survey found 53% of Americans plan to go somewhere this weekend despite inflation, high gas prices and flight delays. President Biden argues the *soul of the nation* is on the line in a fiery prime time speech. Former President Trump is facing multiple investigations -- including some that could result in criminal charges. They include probes into the January 6th riot, as well the investigation into those classified documents found at Mar-a-Lago. In the war in Ukraine, a small group of United Nations experts remains at Europe's largest nuclear plant for a second day, checking on possible damage.
See Privacy Policy at https://art19.com/privacy and California Privacy Notice at https://art19.com/privacy#do-not-sell-my-info.