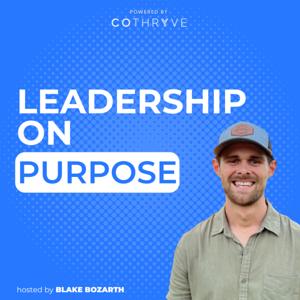 Leadership On Purpose
By Blake Bozarth
What's Leadership On Purpose about?
Welcome to Leadership On Purpose, a podcast designed to help you grow your influence and lead with confidence and humility. We're a community of leaders building leaders, and each episode gives you practical insights for leading yourself and your team.
Join host Blake Bozarth, Founder & CEO of CoThryve, and keep leading on purpose.