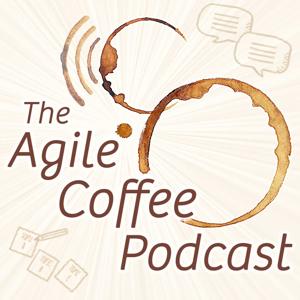 Vic (@AgileCoffee) and Larry (@LarryLawhead) were joined by Ben Rodilitz (@BenRodilitz) and Chris Hurney (@chris_hurney) in a virtual coffee shop to discuss the following topics:
* the Weakness of One-piece Flow* Do you need Team Maturity before you Scale?* the Imperitive to improve our industry's Diversity, Equity and Inclusion* How well do you understand your Product Owner's world?
Are you looking for a game to teach self-organization and empirical process control to teams? CardZinga! can be played in-person or online. Get the instructions and see examples at CardZinga.com
Books and resources mentioned in this episode:
* Scrum PLoP! one-piece continuous flow* The Principles of Product Development Flow - by Donald Reinertsen* Diversity, Equity and Inclusion:* The Sword and the Shield: The Revolutionary Lives of Malcolm X and Martin Luther King Jr. - by Peniel E. Joseph* The Autobiography of Malcolm X: As Told to Alex Haley - by Malcolm X and Alex Haley* The Meta-Cast, episode 169 "Discover your Superpower"* White Fragility: Why It's So Hard for White People to Talk About Racism - by Robin DiAngelo and Michael Eric Dyson* So You Want to Talk About Race - by Ijeoma Oluo* Compassionate Coding - founded by @AprilWensel* Women in Agile* Role of Product Owner:* ebgconsulting.com/blog/product-manager-product-owner/* romanpichler.com/blog/product-manager-vs-product-owner/* productcoalition.com/the-collide-of-product-management-and-product-ownership-439105363028* Monte Carlo forecasting in Scrum (Scrum.org)
Looking for Scrum/Kanban training in Southern California or Nashville, TN? Rocket Nine has got you covered. Visit RocketNineSolutions.com today.