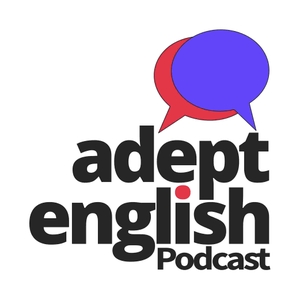 Learn English Through Listening
By Hilary Platt
What's Learn English Through Listening about?
Speak English now and get on in life. You work hard every day and struggle to get results. Discover the new Adept English way to learn that will last you forever. The aim of Adept English is to help you learn English through listening. We understand listening, and we know how to teach it. On our site you will learn how to listen in ways that are interesting and lead to learning success. No technical know how is required, just a computer, smart phone, tablet with an internet connection. We have lots of audio podcasts, at all difficulty levels, on many topics, suitable for all listeners.
You know you need to speak English. You work hard and struggle to get results. Discover Adept English the modern way to learn
For people who want to speak English, Adept English is here to help with language courses that are unique, modern and deliver results.
Speak, English now, using our specialised brain training.
We get straight to the point of how you should learn to speak English, but we do it in an uncomplicated way that delivers results.
The simple way for new English language students to improve speaking English overnight.
Ask yourself do you want to ….
Discover the language learning secrets of 1.5 billion English speakers.
What language students taught me about the value of English.
How traditional teaching is ripping you off – and exactly what you should do about it.
The #1 lesson I learned from speaking to the TV.
How to learn to speak English faster than an ESL student will.
How to survive the first 3 minutes of a conversation in a different language.
Why you need to break all the rules to get ahead of the ESL crowd.
Our Website: www.adeptenglish.com
Twitter : twitter.com/AdeptEnglish
Facebook : www.facebook.com/adeptenglish
Google+ :plus.google.com/u/0/113355610882449245429/posts
SoundCloud: @adeptenglish