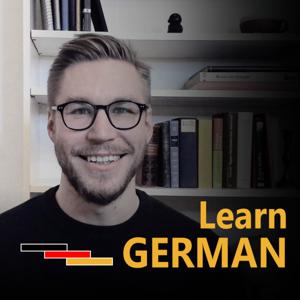 Learn German Podcast | Deutsch lernen | ExpertlyGerman.com
By expertlygerman.com
What's Learn German Podcast | Deutsch lernen | ExpertlyGerman.com about?
Lerne mit meinem Podcast fließend und sicher Deutsch zu sprechen. Der Podcast fokussiert sich darauf, dir die Grammatik und Vokabeln für das tägliche Leben und Karriere beizubringen. Er eignet sich für Anfänger und Fortgeschrittene.
Self-Study Courses: https://expertlygerman-course.teachable.com/p/home
Become fluent and confident in speaking German with my podcast. The podcast focuses on teaching you German grammar and vocab for daily life and career. The podcast is suitable for beginner and intermediate speakers.