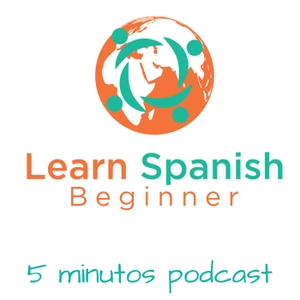 Learn Spanish, beginner!
By Sergio Delgado
What's Learn Spanish, beginner! about?
Aprende español en 5 minutos... and stop being a beginner!
Short podcasts for Spanish beginner students. You will find short grammar explanations, tips to learn Spanish from the beginning, advice to pass DELE exam and other recommendations and useful information to stop being a beginner just in 5 minutes every monday and thursday.
Visit my webpage (https://learnspanishbeginner.com) to know more about me as a Spanish teacher, blogger and podcaster and, of course, to improve your Spanish!