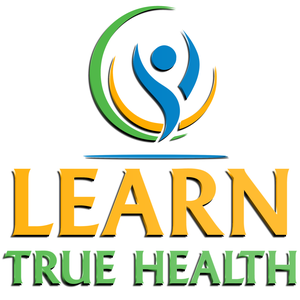 Learn True Health with Ashley James
By Ashley James
What's Learn True Health with Ashley James about?
On Learn True Health, Ashley James interviews today's most successful natural healers each week.
Learn True Health was created for YOU, the health enthusiast. If you are passionate about organic living or struggling with health issues and are looking to gain your health naturally, our holistic podcast is what you have been looking for!
Ashley James interviews Naturopathic Doctors and expert holistic health care practitioners to bring you key holistic health information, results based advice and new natural steps you can take to achieve true health, starting NOW!
If you are sick and tired of being sick and tired, if you are fed up with prescription drug side effects, if you want to live in optimal health but you don't know where to start, this podcast is for you!
If you are looking for ACTIONABLE advice from holistic doctors to get you on your path to healing, you will enjoy the wisdom each episode brings. Each practitioner will leave you with a challenge, something that you can do now, and each day, to measurably improve your health, energy, and vitality.
Learn about new healing diet strategies, how to boost your immune system, balance your hormones, increase your energy, what supplements to take and why and how to experience your health and stamina in a new way.
Ashley James from Learn True Health interviews doctors like Dr. Joel Wallach, Dr. Andrew Weil, Dr. Deepak Chopra, Dr. Oz, Dr. Joseph Mercola and Dr. Molly Niedermeyer on Naturopathic Medicine, Homeopathy, Supplements, Meditation, Holistic Health and Alternative Health Strategies for Gaining Optimal Health.