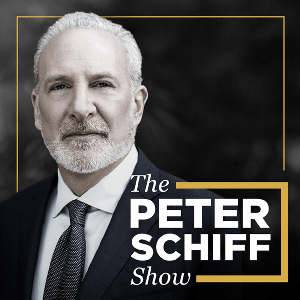 * Jeff Gundlach sounding a lot like Peter Schiff again.
* Biden's American Families Plan extends entitlements to child care and sick leave.
* Covid policies created multiple layers of unemployment fraud
* Government wants to pick winners and losers in the economy.
* IRS going after business owners with new increased auditing budget.
* Presumption of innocence is under attack.
Free $75 sponsored job credit at https://Indeed.com/peter. Terms and conditions apply. Offer valid through June 30, 2021.
RATE AND REVIEW the Peter Schiff Show Podcast on Facebook.
https://www.facebook.com/PeterSchiff/reviews/
SIGN UP FOR MY FREE NEWSLETTER: https://www.europac.com/
Schiff Gold News: http://www.SchiffGold.com/news
Buy my newest book at http://www.tinyurl.com/RealCrash
Follow me on Facebook: http://www.Facebook.com/PeterSchiff
Follow me on Twitter: http://www.Twitter.com/PeterSchiff
Follow me on Instagram: https://instagram.com/PeterSchiff