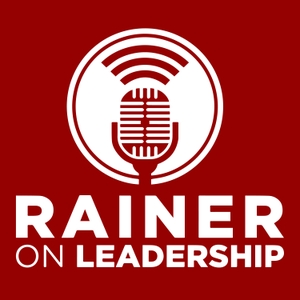 Lessons Learned from Churches That Almost Died but Didn't (Part 2)
01.07.2020 - By Rainer on Leadership
Podcast Episode #604
SUBSCRIBE:
iTunes • RSS • Stitcher • TuneIn Radio • Google Play • iHeart Radio • Spotify
But wait! There's more. Part two of Thom and Sam's discussion on success stories from churches on the verge of dying but recovered and are now thriving.
Highlights:
First 3 lessons covered episode #603
* You have to make hard decisions now.
* It is still about the Great Commission.
* Membership still matters.
* Reality is tough to face.
Other highlights:
Hard decisions should be made around the Great Commandment and the Great Commission.
We get so busy putting out fires and going to meetings, we don't get to the business of the Church.
Distraction is one of the ways Satan slowly kills churches.
Churches are simultaneously fragile and resilient. 
Don't lower the standards of membership or leadership in a turnaround church. 
Before a church is able to make a comeback, it must first ask for help.  
Resources mentioned in today's podcast:
* Lessons Learned from Churches That Almost Died but Didn't (Part 1)
* Revitalize and Replant
* Membership Matters - Chuck Lawless
* I Am a Church Member - Thom S. Rainer
* I Will - Thom S. Rainer
* Anatomy of a Revived Church - Thom S. Rainer
* Church Consultation University Webinar
Episode Sponsors
Vanderbloemen has been serving churches for nine years, but did you know that Vanderbloemen also serves Christian schools, nonprofits, and Christian businesses? So if you're listening, and you know a Christian school, nonprofit, or values-based business that is hiring, contact our friends at Vanderbloemen for your staffing needs.
For more information, visit <a href="http://vanderbloemen.