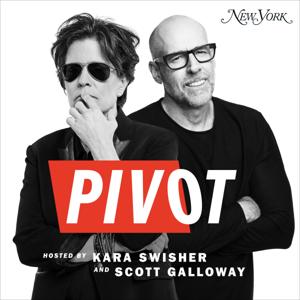 Let's Say Gay, The U.S. Bans Russian Oil, and Guest Jeffrey Sonnenfeld
03.11.2022 - By Pivot
Florida's "Don't Say Gay" has impacts for Pivot. Kara and Scott discuss the U.S. ban on Russian oil, and Biden's executive order on cryptocurrencies. Also, Elon just wants his Twitter freedom back. Friend of Pivot Jeffrey Sonnenfeld has been tracking all the companies that have left Russia... and the ones that have stayed.
You can find Jeffrey on Twitter at @JeffSonnenfeld and can find his list here.
Send us your Listener Mail questions by calling us at 855-51-PIVOT, or via Yappa, at nymag.com/pivot.
Recorded 3/10/2022. Since recording, Burger King and Uniqlo have updated their positions on Russia.
Learn more about your ad choices. Visit podcastchoices.com/adchoices