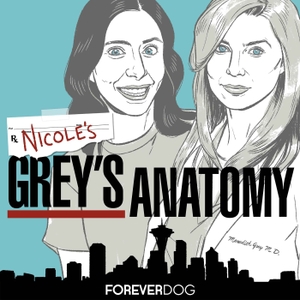 This week on Nicoles Greys Anatomy, Nicole sits down with Anna Baryshnikov to discuss Lexie Grey.
Topics include Annas Greys journey, Lexies diaper monologue, the I Love You speech, her death, so much more. Plus Anna gives us a stunning Shonda-logue to finish off the ep!
---
PLEASE SUBSCRIBE/RATE US on Apple Podcasts, Google Play, Stitcher, or wherever you get your podcasts.
NICOLE'S GREY'S ANATOMY is a Forever Dog Podcast.
https://foreverdogproductions.com/fdpn/podcasts/nicoles-greys-anatomy/