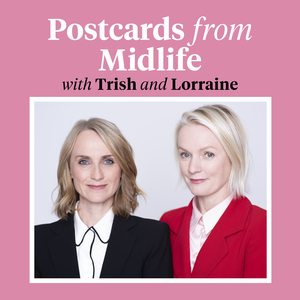 TV presenter Anna Richardson joins Lorraine and Trish for a rollercoaster ride of riotous laughs and moving moments, as she reveals how she feels to be turning 50, finding love with another woman, the shocking moment she discovered she was infertilie and her tragic family history of depression.
Plus: teenage milestones, protein balls tried and tested and being a secret shot put champion
To get in touch, ask a question or share your midlife story, DM us @postcardsfrommidife.com, join our Facebook Group, or email us [email protected]
Disclaimer: all advice in this podcast is based on your own experiences. Please seek professional medical or expert advice if you think you have any of the conditions or issues discussed in this episode
 See acast.com/privacy for privacy and opt-out information.