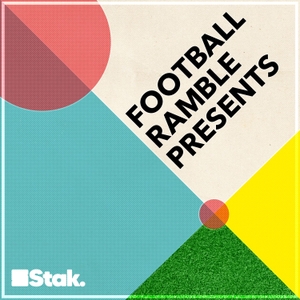 Lions Watch: Harry Maguire sidelined, Jadon Sancho stakes his claim, and that night in Seville
05.15.2021 - By Football Ramble Presents
It's less than a month until England's opening group stage game and Marcus is struggling to contain his anticipation. A season-ending injury for Harry Maguire though, you say? That will do it.
Marcus and Luke discuss the latest on Maguire and assess how he has come to be so important to this England team. Elsewhere, Jadon Sancho puts in a stunning performance to clinch Dortmund's first silverware in four years: can Raheem Sterling really start ahead of him?
We also look back on two defining matches for England in 2018 and dial in Croatian football writer Aleksandar Holiga for the inside track on England's old enemy. Join us!
Got a question for us? Email [email protected]!
***Please take the time to rate and review us on Apple Podcasts or wherever you get your pods. It means a great deal to the show and will make it easier for other potential listeners to find us. Thanks!**
Featured image courtesy of Anton Zaitsev. 
 See acast.com/privacy for privacy and opt-out information.