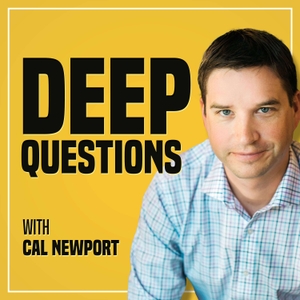 Below are the topics covered in today's listener calls mini-episode (with timestamps). For instructions on submitting your own questions, go to calnewport.com/podcast.
- Stopping excess emails from students. [8:39]
- Finding ideas for books. [16:46]
- The nuances of weekly planning. [19:58]
- A primer on my value-driven planning philosophy. [29:46]
- Deep work for politicians. [43:47]
- Inefficient workflows. [49:53]
Thanks to Jay Kerstens for the intro music and Mark Miles for mastering.