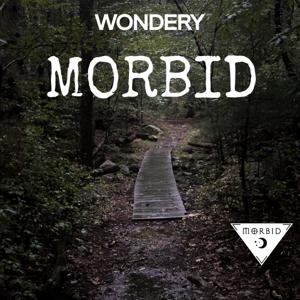 Listener Tales 39 with special guests Sheena Melwani & TRID!
05.06.2022 - By Morbid
For listener tales 39 we are joined by not one, but two special guests!!! We have your favorite tik tok stars Sheena Melwani and TRID (The Real Indian Dad)!! This installment includes a taste of what Alaina & Ash's walkup songs would be if they were on the Sox as well as some incredible tales. Please be warned that at 1 hour and 9 seconds there is tale about **Flesh Pedestrians**, there is a warning in the episode itself for those listeners that don't feel comfortable listening to that! Can't wait to do these more often with you guys, you always leave us in laugh-tears!
Find Sheena &  TRID everywhere @SheenaMelwani and @TheRealIndianDad
As always, thank you to our sponsors:
HelloFresh: Get sixteen free meals, plus three gifts, with code morbid
at HELLOFRESH.com/morbid
Liquid IV: Grab Liquid I.V. in bulk nationwide at Costco or you can get 25% off when you go to LIQUIDIV.COM and use code MORBID at checkout.
SoloStove: Shop now and get up to 30% off fire pits all month long, AND use promo code MORBID at checkout to get an extra $20 off Plus a lifetime warranty and FREE 30-day returns!!! Just go to solostove.com.
Prose: Take your FREE in-depth hair consultation and get 15% off your first order today! Go to Prose.com/morbid.
Embark: Go to Embarkvet.com to get free shipping and save $50 with promo code MORBID
See Privacy Policy at https://art19.com/privacy and California Privacy Notice at https://art19.com/privacy#do-not-sell-my-info.