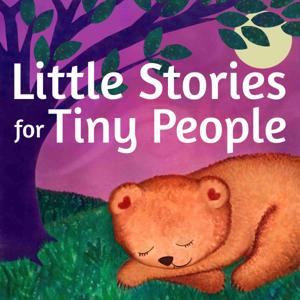 I am at work on a new BOOK featuring LITTLE HEDGEHOG! I'm also at work on some new merch (including a FATHER'S DAY MUG featuring Mr. Hedgehog!). Please sign up for my email list on my website, www.littlestoriestinypeople.com, to be the first to know when they are available!
Little Hedgehog and Bebe discover a tunnel in Little Hedgehog's bedroom. Where does it lead? Will there be a mushroom throat lozenge factory at the other end? You'll just have to listen to find out. ENJOY!
If you love this story, please share it with all camel crickets living in your basement, all other species of crickets who enjoy audio documentaries about igneous rocks and science fiction trilogy novels, water skiing rabbits, and your friends! They might just need a good story these days. Big People: if you happen to have an Apple device, leave a review in Apple Podcasts!
If your tiny person wants to share a story they've written, please send photos or recordings of it to [email protected] I'd LOVE to see their artwork, stories, and anything else they'd like to share.
BIG THANKS to the listeners who provided sound effects used in the story: Thank you Z, ESSIE, CAMILLE, MADISON, and SOPHIE!
Thank you to SIMONE for helping me with the reminder at the beginning of this episode!
Visit my website, www.littlestoriestinypeople.com (lovingly designed by my in-house tech director), to see book recommendations, Little Hedgehog tees, my picture book, and more!