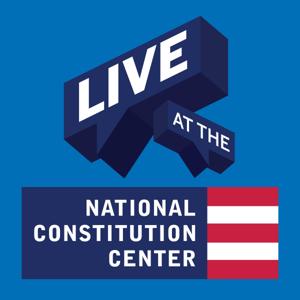 Live at the National Constitution Center
By National Constitution Center
What's Live at the National Constitution Center about?
Live constitutional conversations and debates featuring leading historians, journalists, scholars, and public officials hosted at the National Constitution Center in Philadelphia and across America.
To watch National Constitution Center Town Halls live, check out our schedule of upcoming programs at constitutioncenter.org/townhall. Register through Zoom to ask your constitutional questions in the Q&A or watch live on YouTube at YouTube.com/ConstitutionCenter.