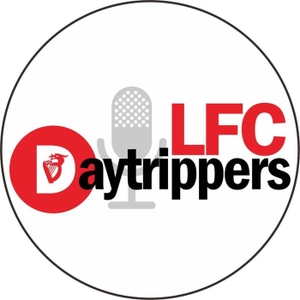 Liverpool Match Preview | Khanage | Norwich Away
08.12.2021 - By LFC Daytrippers
#NORLIV #LFCTransfers #HitTheBell
Its Khanage and its a Liverpool match preview..... Grizz, Avy, Mo From The Anfield Wrap and Matt From Kop-ish look forward to the opening weekend of the Premier League Season with Liverpool travelling to Play Norwich City. 
As well as a Match Preview the lads will talk about the transfer news surrounding Shaqiri and Doku plus much more. 
Our NEW MERCH is available at our online store at https://www.youtube.com/channel/UCKX2COch01WLOK2ykJD11nA/store
SELLING OUT ANFIELD FOR SIENNA!! Tickets are €1 and you can buy as many as you like! https://www.lfcdt.com/product-page/siennaanfield
Support our Sienna Steps Campaign …. Her story and donation link are here https://lfcdt.com/sienna
Every 1000 subs we achieve we will donate €100 to the Sienna Fund! 
Subscribe, Like, Hit the bell icon and never miss another show from the worlds biggest, 100% free LFC Podcast. 
** All views on the show are those of the individual and do not represent those of the LFC Daytrippers **
Discord http://discord.gg/QvH6tzu4tq
Spotify https://spoti.fi/3f8PVPG
Twitch https://www.twitch.tv/lfcdaytrippers
Apple pods https://apple.co/3cchQvY
Youtube https://www.youtube.com/user/TheLFCDaytrippers
Instagram https://www.instagram.com/lfcdaytrippers/
Newsletter https://www.getrevue.co/profile/LFCDaytrippers
Don't forget to subscribe or follow, leave reviews if possible and turn notifications on!!! 
LFC - Liverpool FC - YNWA - LFC Family - Premier League - EPL - Klopp - Transfer News - Redmen News and Chat - Match Preview - Live Updates - Match Predictions - Match Reaction - Football - Soccer - Football Debate - Passion - Opinion - Laughter - Free Content - Competitions - Giveaways - Podcast - Unfiltered - LFC Daytrippers - Champions League - Football Daily - Euro Football Daily
Learn more about your ad choices. Visit podcastchoices.com/adchoices