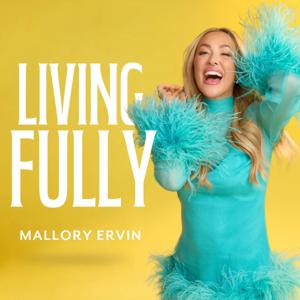 Living Fully with Mallory Ervin
By Mallory Ervin
What's Living Fully with Mallory Ervin about?
We all need some encouragement and inspiration on this journey of being human. Life is about finding joy, happiness, satisfaction, and learning how to be connected in a world where so many people feel numb. Join Mallory Ervin as she brings the stories and lessons she and her guests have learned to help you awaken to your best life and truly begin LIVING FULLY.
Mallory Ervin is a small town girl turned internet star. She grew up on a farm in Kentucky, the oldest of 23 first cousins destined for big things. After college she was Miss Kentucky and a runner up in the Miss America Pageant and a three time contestant and runner up on The Amazing Race with her father as her partner. Mallory then went on to host her own travel shows and become an online personality. She currently shares content on her YouTube channel and on social media with nearly 400K followers, bringing a voice of joy to the online community; a voice of authenticity, positivity and light. Mallory continues to build an online brand that inspires others to begin LIVING FULLY. She resides in Nashville, TN with her husband Kyle and their children.