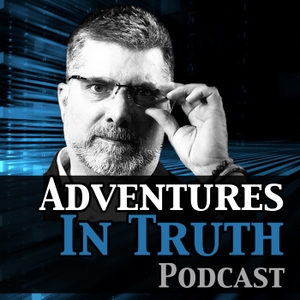 I am excited to welcome to the show, Shellie Enteen. With over 40 years experience writing, speaking and teaching about Astrology and Holistic Medicine, she is the perfect fit for our discussion of Living through a paradigm shift- an astrological perspective. We will talk in depth about the influences and energies that are the catalysts for the powerful change we are all experiencing.
We will discuss the important role Astrology can play to understanding the energies involved, and more importantly, how we can use this understanding to navigate our way through these powerful times. This is NOT your daily horoscope. This is deep insight into the forces that can help to shape, mold, and guide our choices in these confusing times. One more amazing tool to add to your Transformation Toolkit
Ready to dive in?
About Shellie:
Shellie Enteen is an ordained Interfaith Reverend and has been offering counseling with Astrology and Tarot for over 40 years. She combines Evolutionary with Traditional Western Astrology to give you the clarity and validation you seek. Shellie has also been a holistic health practitioner for over 30 years and may include suggestions for Bach Flower Remedies and essential oils in her talks, online articles, podcasts and readings. Shellie has been a popular speaker for the South Florida Astrological Association and Asheville Friends of Astrology and presented numerous talks and workshops on esoteric topics for Unity Churches and Spiritual Centers in the Carolinas and northern Georgia. She has published in The Mountain Astrologer and articles on Aromatherapy have appeared in Massage Today Magazine, The Aromatherapy Journal published by NAHA, and online blogs. Daily astrology forecasts and live videos can be found on her Astralessence Facebook page. Her Weekly Astrology Forecast podcast and other articles are found on her Blog at www.shellieenteen.com. Check the website for more information and to contact Shellie about her readings, mentoring classes, books, and other services.
We deeply appreciate your support! Please subscribe to our YouTube page and like us on Facebook using the links provided. We would love to hear from you. Please comment with your thoughts, questions and ideas, and any topic you'd like us to explore.
Show Intro created and produced by Loren Michaels Harris. Find him here: www.lorenmichaelsharris.com
****************************************************************************************
TO PRE-ORDER MY NEW BOOK "Fear Is A Choice: Unraveling The Illusion of Our Separation From Love" head over to www.adventuresintruth.com. Also through Amazon and Barnes and Noble
****************************************************************************************
LISTEN:
iTunes, Podcast Addict, Stitcher, Deezer, Spotify- Adventures in Truth Podcast
Website: https://adventuresintruthpodcast.com/
YouTube- https://www.youtube.com/channel/UCzX3...
Facebook- @Aitpodcast
WATCH:
FB Live, YouTube, Roku, AppleTV, Fire, Amazon, Periscope, Andriod
e360tv- www.e360tv.com (LIVECAST Wed @ 8a pst and Fri @ 4p pst)