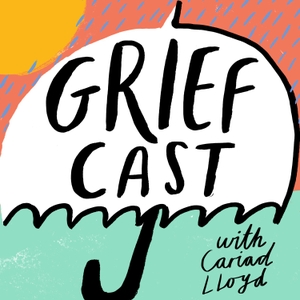 #105 London Podcast Festival 2019 with Jenny Bede, Tom Parry + Kemah Bob
11.20.2019 - By Griefcast
Cariad talks to stand-up comedians Jenny Bede (Lovesick, Humans), Tom Parry (Pappys, Best Edinburgh Newcomer) + Kemah Bob (Guilty Feminist, Now Show) in this special live episode as part of the London Podcast Festival in September 2019. As ever they talk grief, Tiger Tiger + toilet blockage.
You can follow them on twitter @jennybede, @tomospand @kemahbob. You can follow the Griefcast on twitter and instagram @thegriefcast.
Griefcast won Gold (always believe in your soul) in Best Entertainment, Best Interview + also Podcast of the Year 2018 at the British Podcast Awards and Best Podcast at the ARIA's. It is hosted by Cariad Lloyd, edited by Kate Holland, recorded at Whistledown Studios and the music is provided by The Glue Ensemble. And remember, you are not alone Support this show http://supporter.acast.com/griefcast. See acast.com/privacy for privacy and opt-out information.