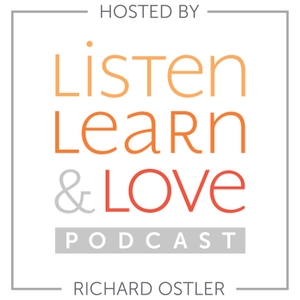 My friends Loren (PhD in Counseling Psychology from BYU) and Anne (Master in Marriage and Family Therapy from BYU) share their story. Loren, who knew he was not straight from an early age, shares his journey of self-discovery and understanding and why he identifies as Queer—a recent development—and the personal revelation that led him to accepting that label for himself. Loren and Anne also discuss falling in love and their decision to get married and Loren being open about his orientation—describing being able to "show up as my full authentic self".
Loren, who is a licensed psychologist at Washington State University, also talks about his identical twin brother who is gay and married to a man. Loren shares about how close he is with his twin and how strong their relationship is, but also helps us understand that his story is different from his brother's story and how we shouldn't try to complete other's stories—but create space for the uniqueness of each story.
If you want to better understand your own story as a LGBTQ Latter-day Saint or better understand others, please listen to this podcast. Loren and Anne offer wonderful and unique insights —merging their personal stories and profession insights to help bring more understanding.
Loren is also the author of this excellent article about the creation and use of identity labels, written while he was at BYU: https://scholarsarchive.byu.edu/cgi/viewcontent.cgi?article=1554&context=irp
Thank you Loren and Anne for being on the podcast. You two are awesome!