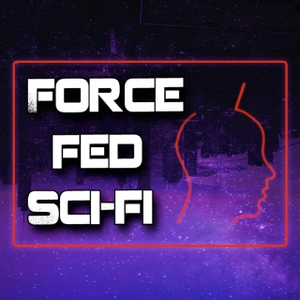 This week, we take a look at and talk about Lost In Space (1998 film). We'll take a look at the Lost In Space movie cast, talk about the Lost In Space movie sequel that never happened, the despicable (and questionable) characters including Spider Smith, Matt LeBlanc not being a believable action hero, and the fact that this film sort of doesn't even get the "lost" part right. Let's blast off in search of Alpha Prime and then go into a time portal and forget why we're on this journey….
Lost In Space Movie Cast
William Hurt as John Robinson
Now heading into this film, Hurt had a pretty solid resume after appearing in Oscar nominated films such as Children of a Lesser God and Kiss of the Spider Woman which he did win Best Actor for the latter. However, it felt like he started phoning it in towards the end of the film and stopped trying to carry the cast but his character isn't that likeable to begin with since he knowingly puts his family at risk and he's ignoring them for the majority of the film.
Matt LeBlanc as Major Don West
In the late 90's, LeBlanc was on one of the biggest shows in television history, Friends. It's really hard to imagine him in this very serious and tough guy role. On our podcast episode, Chris commented that he expected LeBlanc to shout out a line from his show like "Joey doesn't share food!" or something for more comedic effect than straightforward seriousness. It's also important to mention that Sean Patrick Flanery was considered for this role, but was let go during rehearsals as it was thought he closely resembled William Hurt.
Heather Graham as Judy Robinson
To say this film potentially derailed her rising star isn't too far of a stretch. The year before, she starred in the cult hit Boogie Nights as Roller Girl and appeared in the mid 90's comedy Swingers alongside Jon Favreau and Vince Vaughn. With this film underperforming and being poorly received, it's more than likely that she lost some opportunities to star in bigger films. While she did continue to receive work through the early 2000's, she wasn't exactly prominent until she appeared in 2009's The Hangover.
Gary Oldman as Doctor Smith
We all agreed that the awesomeness of Gary Oldman cannot be said enough, but this is one of his rare films that we'd rather forget. While he stars in a great film literally every year going back to 1991, we question his choice to star in this film. One of the most distracting elements on Lost in Space is the fact that Oldman speaks in overly poetic language and fully embraces his turn as the villain. This may have actually been a decent effort, but the effort of his acting may have been too much compared to his co-cast members.
Spider Smith
This was quite an odd choice to turn Doctor Smith into the future Spider Smith. We'll get into some of the terrible effects this film included in a bit, but this character definitely contributed to the awful visuals as the computerized sight of Spider Smith makes the audience say "What the...?" If it the purpose of turning this character into something more terrifying, it really wasn't necessary. We understood that Doctor Smith was the villain with the usual dark villainous traits a protagonist carries.
Jared Harris as Older Will Robinson
This is just a small added note that Jared Harris appeared in the film. His voice was dubbed though in post-production.