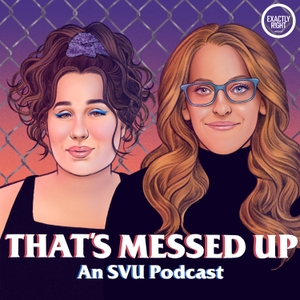 On this week's episode, Liza and Kara chat "Lost Traveler" (Season 13, Episode 9), the story of Leiby Kletzky, and interview SVU-favorite, Scott William Winters.
SOURCES:
NYMag -1
NYMag - 2
The New York Times
NY Post
Brooklyn Paper
WHAT WOULD SISTER PEG DO:
If you want to learn more about the Romani community, this article from The Daily Beast is very informative: https://www.thedailybeast.com/american-gypsies-are-a-persecuted-minority-that-is-starting-to-fight-back
Scott William Winters program, Prison Fellowship: https://www.prisonfellowship.org/
Next week's episode will be "Slaves" (Season 1, Episode 22). 
See omnystudio.com/listener for privacy information.