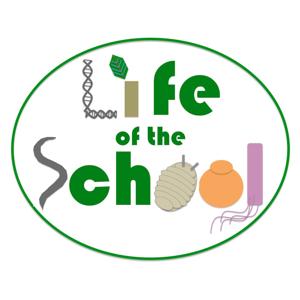 Today, as we return to the topic of professional development to discuss the good, the bad and the ugly of pandemic PD and what PD may look like in the future.
We kick off our episode with a goofy question: If you could attend a PD workshop run by any person (scientist, author, teacher, etc) whose workshop would you want to attend?
- Joining us from Missouri is Kelly Kluthe: Maybe because yesterday was Darwin Day, but I'm going with the obvious Charles Darwin pick.
- Joining us from Texas is Lee Ferguson: I'll go with Rudolf Virchow, because I have to know, is that story about you giving that politician dude a worm-infested sausage and daring him to eat it true? Also, I think it would be cool to learn from Sean Carroll.
- Joining us from Colorado is Hannah Hathaway: Just because I want to meet and chat with this person, I'll go with Ira Flatow.
- Aaron: Terry Gross from Fresh Air or Rosalind Franklin,
Questions We Discuss:
- What have you missed most about face-to-face PD over the past 2 years?
- Have you had any really good PD through remote platforms over the past 2 years?
- Do you have any PD plans in the coming months? Do you think you will have face-to-face PD anytime soon?
Credits:
Please subscribe to Life of the school on your podcast player of choice!
Patreon: https://www.patreon.com/LOTS
Music by: https://exmagicians.bandcamp.com/
Show Notes at Lifeoftheschool.org
You can follow on twitter @MrMathieuTweets or @lifeoftheschool