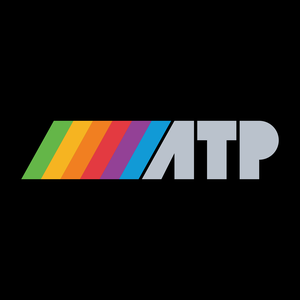 Follow-up:
Accommodating hearing loss (via "Phredd Phlinstone")
Settings → Accessibility → Audio/Visual → Headphone Accommodations → Audiogram
Example app from
Maciej
Big Sur Update
Apple guidance on SMC reset via Tom Bridge
How to do a SMC reset
Apple T2
BridgeOS
Nintendo Famicom had a microphone built into the second controller
Video of Pols Voice & the microphone
PS5 controller weight and "following" games
Tip from terence
The galaxy's largest black hole
sysdiagnose
Profiles and Logs
Stack trace
Casey's MMS bugs FB8893003, FB8952395
John's bug FB8711530
Marco Equipment Update
OWC Thunderbolt Dock
CalDigit Thunderbolt Dock
Apple Thunderbolt to Gigabit Ethernet Adapter
Apple Thunderbolt 3 (USB-C) to Thunderbolt 2 Adapter
A brief #askatp interlude
How does Marco sell his unwanted computers? (via Brian)
Mac Me an Offer
Marco's other Christmas gift
SMB
Ray tracing
GOG
Total Annihilation
Worms
SimCity 3000
SimCity 4
Transport Tycoon
OpenTTD
Moonbase Commander
Best of 2002: The Game No One Played
Post-show: New Liss
Analog(ue) #185: One of the Worst Things You Have Ever Done to Me
Sponsored by:
Squarespace: Make your next move. Use code ATP for 10% off your first order.
Flatfile: Check out the full 2020 State of Data Onboarding report.
Linode: Instantly deploy and manage an SSD server in the Linode Cloud. New accounts get a $100 credit.
Become a member for ad-free episodes and our early-release, unedited "bootleg" feed!
Become a member!