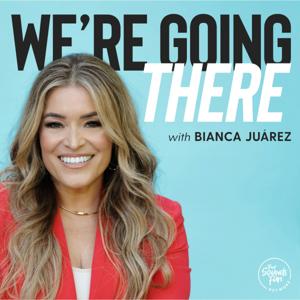 Friends, welcome to day four of Love Is, a six-day podcast special about love, dating and sex.
We're REALLY going there in today's episode as I'll be giving you the sex talk... yes, really! This conversation is for grown folks, so listener discretion is advised.
This topic is something I'm passionate about as far too often the church doesn't speak about it. Instead, we let culture and media define what sex is and how it should look, which often leads to hurt and can create all sorts of problems. When sex is fulfilled within the covenant of marriage, it's a beautiful and wonderful experience that honors God. If you're looking for some Bible to back it up, just read Song of Solomon aka Song of Songs. (Helloooo!)
My heart and my hope is that as you listen to this session you'll begin to see sex from God's perspective. It doesn't have to be a difficult, awkward or taboo topic of conversation.
If you've found this episode helpful, share it with your friends! Don't forget to post it on social media and tag me @BiancaOlthoff.
Love you,
??
B
RESOURCES:
Love Is Series videos and PDF - https://www.biancaolthoff.com/love
Music by: Brad Tsushima, Instagram: @bradtsushima, email: [email protected], Spotify: "R.A.D."
---
This episode is sponsored by
· Anchor: The easiest way to make a podcast. https://anchor.fm/app