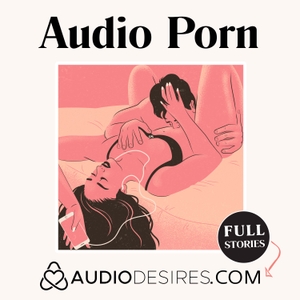 Enjoy our little birthday gift: https://audiodesires.com/story/love-hate-relationship/
In this Audio Porn story, Rashida and Simon finally let their work-place rivalry boil over - except things take an unexpected turn. Being aides to a top female politician means constantly vying for their boss' attention has always caused friction between them. A late night prepping for a big campaign turns into a heated and passionate meeting between two people who always thought they hated each other. Tensions clash and passions blaze in this steamy sex at work encounter.
It's the last night we have to work on this campaign before we head out on the road. Everyone else has left the office. Which is not surprising, we're both workaholics. I check my Rolex. It's midnight already. I straighten my posture and crack my neck. The release of the tension opens my senses up to the room around me. The desks, still and dark. The smell of paper, toner, and stale coffee. At least my favorite person is still in the office. I glance over to your desk and see you stand up to stretch. Your grey silk blouse has become slightly untucked from your black slacks. It falls down your back, caressing it, outlining your curves and your muscles. You walk towards me, tall and dignified as ever on those black stilettos. Just tall enough to be intimidating but not tall enough to be inappropriate for the job. You're so good at walking that line...