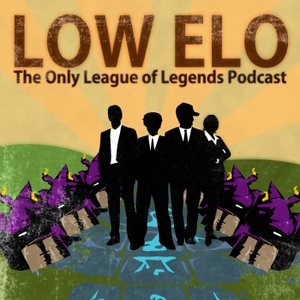 YO HO! On this here episode of Low Elo, the League of Legends podcast for the pirate we drift here and der as we look at the lesser realized lessons the World Championships be teachin us, we talk about teamwork and the mighty rightful fear a da unknown!
The game o the week be to replace a dog on the analyst panel with a champion and then ya best be explainin' yerself to us at [email protected]
Like a parrot ya can tweet us at @EatGamer, @LowEloDave and @ctfelts.
We'd also like ye to show thanks to er gracious sponsor Audible by visiting audiblepodcast.com/lowelo and downloadin' ye free audio books. Get to it! Free booty is the best kinna booty!
This week the musical talent be provided by FIGURATIVE THEATRE an' there whimsy song MAMMATUS OBLACI.