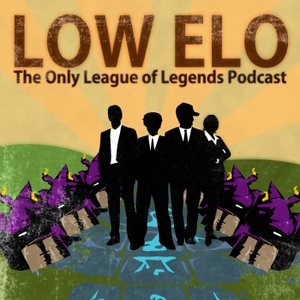 This week on Low Elo, the League of Legends Podcast, Dave wins his league, Jeff benches TSM, Braum brings back the mustache, a lesson on tower mechanics and then Dyrus gets a double kill.
The game this week - 2v5 medium bots on summoner's rift! Fastest victory without a death wins! Send screenshots of your victory to team@lowelo.com!
Tweet the hosts at @EatGamer, @LowEloDave and @belsaas!
This episode's soundtrack is Portasound Dub by Robodub.