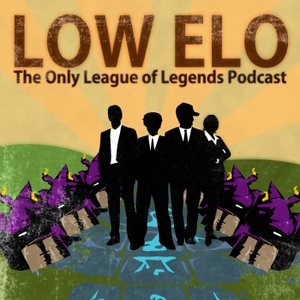 The LCS Summer Split has resumed and it was an awesome homecoming! We talk pros, super week results, North Korean eSports and of course our very own 4 man Fantasy LCS (which Jeff won overwhelmingly this week... because he's brilliant... also Jeff is a handsome, handsome man).
The game this week asks you which champion would make the best drill seargent and how would they motivate worthless maggots to improve their pathetic and fleeting lives. Send your answers and other email to [email protected]
Show support for your favorite Low Elo fantasy sports team and tweet @EatGamer with #BlueRobot, @LowEloDave with #Hardunkichuders, @belsaas with #Popstars and @RustyBlitzcrank with #Gankers.
Look out for episode 4 of #FFHR soon to come at foamfingerhatrobot.com.
This episode's soundtrack is Ven Ven by Dadalu.