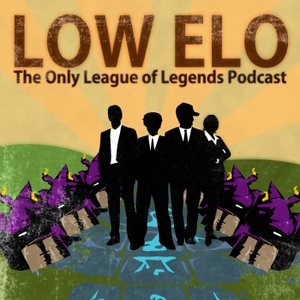 Jeff, Dave and Eric go on air from the Low Elo League of Legends podcast studio on the moon to talk about the rule change regarding residence requirements for the EU and NA LCS, CLG's narrow win over Curse Academy, TSM's chances at Worlds and what the lore retcon means for the future of League of Legends.
Our game this week asks you to submit ideas for the next League of Legends game (not game mode). Send that idea, your comments, questions and awkward love letters to team@lowelo.com.
You can follow the hosts on Twitter as @EatGamer, @LowEloDave and @belsaas.
This week's soundtrack is Enthalpy by Rolemusic.