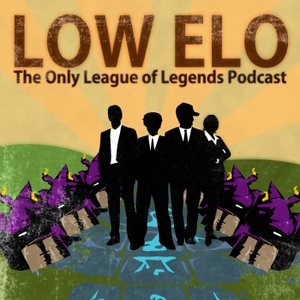 With Jeff busy at PAX, Compy, Erik and Gankenstein toss spit wads and paper planes at the chalkboard. They also talk about All Stars, chime in with their thoughts on the controversial Feral Flare, lament the disappearence of tanks, and give advice to new players how to find your next favorite champion.
This week's game is continued from last weeks. Send us what kind of local business your favorite champion would open, what their crappy daytime TV commercial would be like and include thier cheesy slogan! Send us your game entries and other email at team@lowelo.com.
The hosts can be reached @LowEloDave, @belsaas, @RustyBlitzCrank.
This episode's soundtrack is Le Petit Jardin by Lee Maddeford.