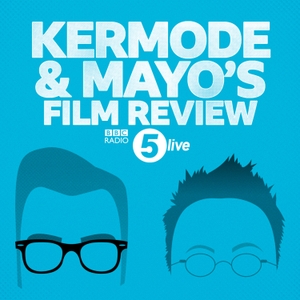 Simon and Mark are joined by Lucy Liu, who talks about her new movie Stage Mother.
Plus all your essential streaming film reviews including big festival comedy/ drama Saint Frances and Beanie Feldstein in the film adaptation of Caitlin Moran's novel of the same name.
Mark and Simon chat through all the films worth seeing on streaming services, we tell you the best and worst films on subscription-free TV next week and recommend a home entertainment purchase in DVD of the Week, plus we count down the best Jason Statham films.
00:38:28 - TOP 10 - Statham
00:48:02 - Lucy Liu interview
01:00:38 - Stage Mother review
01:04:20 - Lockdown Correspondents
01:10:00 - Alice review
01:14:30 - How To Build A Girl review
01:20:09 - The Traitor review
01:22:30 - Strasbourg 15/18 review
01:25:36 - TV MOVIES OF THE WEEK
01:31:24 - St Francis review
01:37:20 - Parasite review
01:43:55 - DVD OF THE WEEK
Download our podcast from the BBC Sounds app.
We welcome your contributions: Email: [email protected] Twitter: @wittertainment