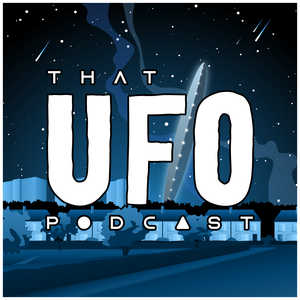 121: Episode 54 Lue Elizondo; Listener Qs Part 1
09.02.2021 - By That UFO Podcast
Episode 54 is here for your listening pleasure as Lue Elizondo makes his 2nd appearance on the podcast to answer YOUR questions! More than 200 were sent in from all around the world. With limited time Lue got through as many as he could but will be back on next month to go through more!
Lue talks about his SAPCO role
Clarify's comments on Havana syndrome
Hear Lue's opinion on detecting UAP with infra-sound
What makes a video a prime candidate for release?
Do different craft have a relationship to each other?
AATIPs interaction with the DoE
And much, much more
Sign up to support the podcast via Patreon.com/ThatUFOPodcast or Apple Podcast subscriptions (2 week free trial available)
Manscaped are now on board as a sponsor and especially for listeners you can get 20% off on site plus free shipping, just head to Manscaped.com & use promocode: AndyUFO ..it's another way to support the pod :)
You can also sign up to Zencastr with 40% off for 3 months with promo code: ufopodcast at Zencastr or www.Zencastr.com/Pricing Start recording your own podcast or meetings today!
Get in touch with the show
Twitter: @UFOUAPAM
Facebook, YouTube & Instagram: "That UFO Podcast", Email: [email protected]
Don't forget to subscribe, like and leave a review of the show.
 Enjoy folks!
 Keep lookin' up,
 Andy