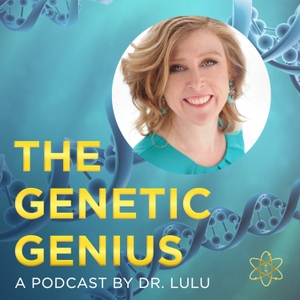 LYME DISEASE AND GENETIC REHAB WITH DR. NITYA EISENHEIM
08.06.2020 - By The Genetic Genius
Are you or someone you know suffering from Lyme Disease? Join me this week as Dr. Nitya Eisenheim discusses Lyme disease from head to toe including your 9 step approach for treating Lyme Disease naturally. Are you ready to learn how to support your body's innate ability to live optimally with Lyme Disease? This podcast if for you!
Tune in on this weeks episode of The Genetic Genius Podcast as Dr. Eisenheim shares her passion and alternative medical knowledge for this debilitating illness.
Here are just a few of the questions we will be discussing on the show.
1. What is Lyme disease?
2. What other diseases or co-infections are associated with a tick bite or lyme disease?
3. Can you contract Lyme disease in my back yard or do you need to be hiking out in the woods?
4. Should you do a daily tick check?
5. What are the myth busters or misconceptions around Lyme?
6. Do I have to have the typical "bull's eye rash" to be infected?
7. Can I contract Lyme from a baby tick or "nymph"?
8. If I have Lyme, why is it so important for me to work with a Lyme Literate Physician?
9. What are the natural treatments for Lyme disease?
10. What herbal medicine treatments are helpful for Lyme disease?
Check out the video on youtube: https://youtu.be/2oSa1TsIfFI
See omnystudio.com/listener for privacy information.