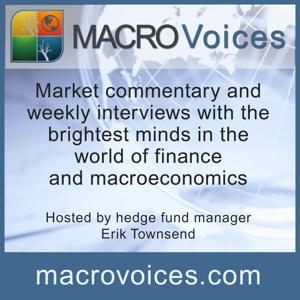 MacroVoices #284 Lakshman Achuthan: Economic cycle is turning...but what about assets?
08.12.2021 - By Macro Voices
MacroVoices Erik Townsend and Patrick Ceresna welcome ECRI co-founder Lakshman Achuthan to the show to discuss how all those economic cycle indicators that were turning up last we spoke with him are starting to turn down now, meaning the risk of an economic cycle downturn is heightened now. Then Grant Williams joins the postgame discussion.
Link: https://bit.ly/37DMICM