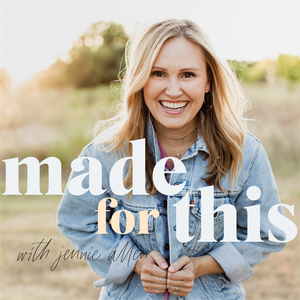 Made For This with Jennie Allen
By Jennie Allen
What's Made For This with Jennie Allen about?
Set free and running with God, this is what you were made for!
In season 1, Jennie Allen, author of Nothing to Prove and founder and visionary of IF:Gathering  will open up the Scriptures and answer questions on building deep relationships like:
How do I find my people?
Why am I so lonely?
How do I deal with comparison?
How do I handle conflict?
Hear from some fun guests along the way and join the conversation. Subscribe now!