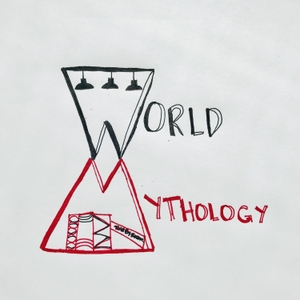 Wait a minute, there is such a thing as "ketchup shoes?" Well I'll be darned, that's a pretty (not) cool invention.
This week, on World Mythology, it's Made Up Tales (or MUT for short). One story is by my friend Brick (or Bryce), and another I made up in the middle of night talking to my sister. You'll see why you should always make you instructions crystal clear, and how painting ketchup on the bottom of your shoes is the best idea EVER.
Want to hear one of your stories on this podcast? Email me at: roennesaddington@gmail.com
Theme Music: Blue Dot Sessions: Lahaina
Become a Patron: https://www.patreon.com/roennesaddington
SPECIAL SHOUTOUT TO ETHAN AND LOGAN for being a PODCAST POTATO PATRON!! Thank you guys so so so so so much! It's super humbling and awesome to know that I now have a patron!! Thanks again!
Sign up for Yen.io!: https://yen.io
Extra Music:
Blue Dot Sessions: Awaiting Arrival
Podington Bear: Tra-la-la
Blue Dot Sessions: Castor Wheel Pivot