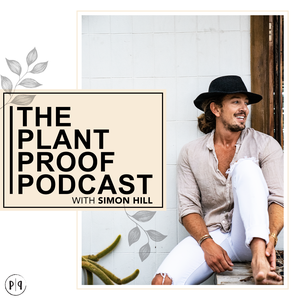 In Episode 38 of the Plant Proof podcast I sit down with Bianca Taylor to talk about her journey from a seemingly lost, sad & powerless soul to a vibrant, inspirational & empowering woman taking charge of her life & understanding her purpose.
Mental health & helping people understand that it's ok to feel down is something very close to my heart.
In this episode we cover:
• Bianca's childhood and teenage years and her mental health
• What happened when her father was shot outside their home & how this affected her
• How a toxic relationship affected her ability to manage her mental health
• The deepest of lows where she felt like "what's the point of life"
• The moment that may have saved her life and helped her find a path towards working out her purpose and no longer suppressing her negative thoughts
• Why Bianca gave up eating animal products and is a proud vegan advocate
• Tips for self love and working on your mental health to maintain a positive outlook on life
• How Bianca meet her partner Nimai Delgado (Vegan Bodybuilder you may remember from episode 3 of the Plant Proof podcast)
• Bianca's business veganfitness.com and what's on the horizon for her in the coming years
If you are experiencing any sort of mental health battle I really recommend you reach out to one of the resources below local to you. If you are from a country that's not listed below google search your country name and "helpline" or "suicide hotline" and you will find a local organisation that offers phone support. If you are not sure who to call please ask a friend or family member - it's completely ok not to feel good so please don't feel embarrassed to talk about it.
Australia:
https://www.lifeline.org.au/
https://livin.org/
New Zealand:
https://www.lifeline.org.nz
USA:
https://suicidepreventionlifeline.org
https://www.thetrevorproject.org
UK/Ireland:
https://www.samaritans.org
Canada:
https://thelifelinecanada.ca/
I also strongly recommend that everyone has a look at the "R U OK" website for helpful tips on how to ask your friends and family members how they are going. As their slogan says "A conversation could change a life". https://www.ruok.org.au/
Hope you enjoy this episode. If you do I would love to hear your feedback either via a share on social media (tag @plant_proof so I can see) or a private message.
Simon