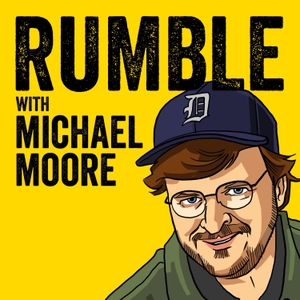 April 2nd, 1921, is the 100th birthday of Michael's mother, Veronica Moore. If you've ever wondered how Michael Moore turned out to be, well, Michael Moore, start with her as he reveals (mostly) all.
The trial of the former police officer who killed George Floyd has been taking place in Minneapolis this week. The horrific footage of the life being choked out of Floyd by Derek Chauvin has been played nonstop from several angles, and we've heard Floyd's cries for his mother over and over again. We're also hearing testimony from young witnesses who stood on the curb watching the murder taking place, not knowing what they could do to help, and in the case of teenager Darnella Frazier, carefully filming the killing so the world could soon bear witness. The trial has been devastating, and Michael Moore demands of white Americans: DON'T LOOK AWAY.
Watch the Oscar-nominated film Michael mentioned:
"Time"
https://www.amazon.com/gp/video/detail/B08J7DDGJY
Special offer for Rumble listeners! For high-quality video conference technology, try SignalWire:
Go to SignalWire.com and use the code "Moore" for a free 30-day trial!
Music in the episode:
"In The Mood" - Glenn Miller
https://open.spotify.com/track/5sj197xVLlMuwxgSCXYEkU?si=c31cbbee3d5f4bc9
"Good Night, New York" - Nanci Griffith & Emmylou Harris
https://www.youtube.com/watch?v=iyhG4cW627c
---
Send in a voice message: https://anchor.fm/rumble-with-michael-moore/message