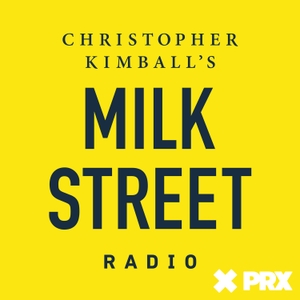 We ride the railroads of India with Maneet Chauhan to sample chaat: snacks like warm carrot pudding and chili-fried potatoes served at street stalls and train stations. Plus, Shannon Mustipher gives us a taste of tiki cocktails and culture; Bianca Bosker explains the appeal of ultra-peaceful cooking shows; and we make hearty Ethiopian-Style Chickpea Stew. (Originally aired October 9, 2020.)
Get the recipe for Ethiopian Chickpea Stew: https://www.177milkstreet.com/recipes/ethiopian-chickpea-stew
We want to hear your culinary tips! Share your cooking hacks, secret ingredients or unexpected techniques with us for a chance to hear yourself on Milk Street Radio! Here's how: https://www.177milkstreet.com/radiotips
This week's sponsors: 
Discover the Sleep Number 360® smart bed. Now, during the Biggest Sale of the Year, all beds are on sale. Save 50% on a
NEW Limited Edition smart bed plus special financing. For a limited time only at Sleep Number stores or
sleepnumber.com/MILK.
 See acast.com/privacy for privacy and opt-out information.