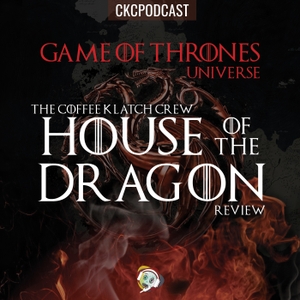 Man's Best Friend - The "All About Dogs" Episode
09.02.2018 - By Game Of Thrones
Let's have some fun and talk about Doggies! We cover everything from the first time humans started hanging out with dogs, how wolves became dogs, how a dog's body language can tell us what they are thinking, the worlds smartest dogs living and way more!
Sponsors -
MyBookie: MyBookie will match your first deposit 100% up to $1,000. Enter Promo Code: Klatch
-----
Check out our Patreon page where we give you bonus content and monthly movie reviews!
Email us at contact@coffeeklatchcrew.com
Tweet it!: Tweet: Listening to the Coffee Klatch Crew Podcast on iTunes! #ckcpodcast 
Facebook:  Facebook page!
Subscribe to us via iTunes!