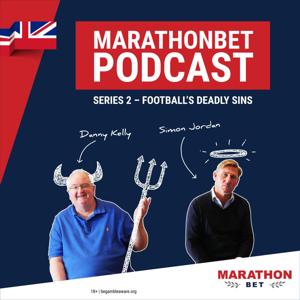 Marathonbet Podcast - Football's Deadly Sins
By Marathonbet & Wisebuddah
What's Marathonbet Podcast - Football's Deadly Sins about?
Former Crystal Palace chairman Simon Jordan and leading broadcaster Danny Kelly team up for a new series of the Marathonbet Podcast as they take a deep dive into 'Football's Deadly Sins'.
From greedy agents to lazy players, each episode Simon and Danny will explore a different sin from the world of football before casting the week's biggest sinner into the Sin Bin. 18+ http://begambleaware.org.