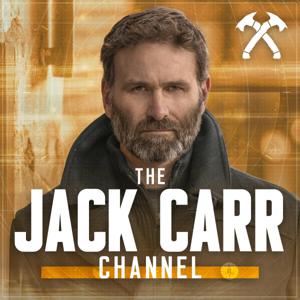 Today's guest on Danger Close is Marc Polymeropoulos.
For more than 25 years, Marc Polymeropoulos was a critical member of the U.S. intelligence community specializing in counterterrorism, human intelligence collection and covert action. During his time in the CIA which included assignments in Afghanistan and Iraq, he received the Distinguished Career Intelligence Medal, the Distinguished Intelligence Medal, the Intelligence Commendation Medal, and the Intelligence Medal of Merit. 
Marc retired from the CIA in 2019.
In his new book, Clarity in Crisis: Leadership Lessons from the CIA, Marc shares his vast experience and the lessons he learned serving in high stakes leadership positions in an agency at war. 
He now serves as senior fellow in the Forward Defense practice of the Atlantic Council's Scowcroft Center for Strategy and Security. Marc is also a highly sought after analyst, and has been featured in outlets including The Washington Post, The New York Times, Fox News, GQ, Yahoo News, CNN, The Washington Examiner, and MSNBC.
 
 
Sponsors:
Navy Federal Credit Union: Today's episode is presented by Navy Federal Credit Union. Learn more about them at navyfederal.org
Black Rifle Coffee Company: Today's episode is also brought to you by Black Rifle Coffee. Purchase at www.blackriflecoffee.com/dangerclose and use code: Dangerclose20 at checkout for 20% off your purchase and your first coffee club order!
 
Featured Gear:
Today's featured gear segment is also sponsored by MTNTOUGH: MTNTOUGH is offering Danger Close listeners 20% off the all-new MTNTOUGH+ subscription with the code DANGERCLOSE. Just go to MTNTOUGH.com and enter the code DANGERCLOSE to receive 20% off the brand new MTNTOUGH+ subscription.
Jack Carr "Never Tell Me the Odds" Yeti Rambler (64 oz)
Jack Carr "Never Tell Me the Odds" Yeti Rambler (10 oz)
 
GLG Knifeworks
 
Elmer Roush Tomahawk
 
Safari Club International
 
African Sporting Creations Coffee French Press
 
Rescue 22 Foundation